Explore
Welcome to Panther Jungle Stay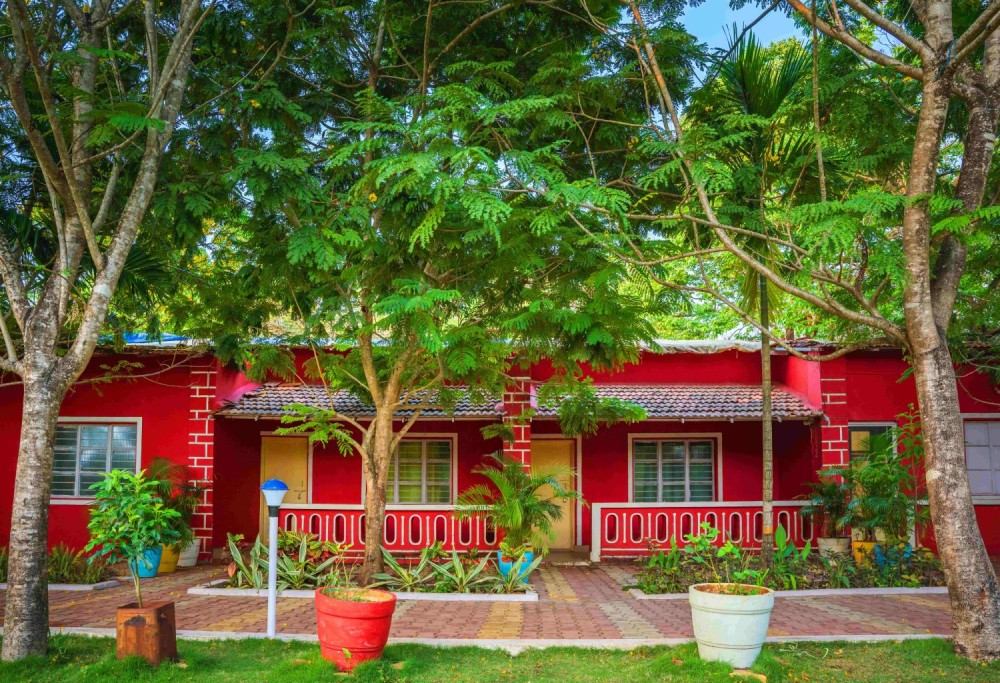 Nature is its innate beauty are bountiful in Dandeli, the heaven of North Karnataka. When it's the unparalleled scenic beauty of unexplored nature that you want to experience then come pay a visit to our Dandeli resort and let us open up a doorway to the exotic wildlife and tropical forests at the banks of the Kali River.
Our aim is to open up the beauty and fantasy of Dandeli resorts to the outside world without being expensive. We also want to bring tourists a real feel of the fantastic experience of the wilderness of this unexplored terrain within their budget. It's our pleasure to look after the comfortable stay and travel for all our tourists who wish to come to this place with high spirits.
Panther Stay is one of the best Dandeli resorts that you can book online. Our Dandeli holiday packages are aimed at bringing tourists this deeply spiritual experience of nature at its wildest best.
A Lot To Explore
Panther Stay Dandeli Resorts is not just a place for serene nature exploration but also fun-filled adventure activities such as water activities, night campfires, and trekking trips.
Our Story
Panther Stay Resort is a one-stop destination for tourists who want to explore the natural scenery of Dandeli.
Count among the best Dandeli Resorts, Panther Stay is favored by international tourists every year. We do not leave any stone unturned in making our hospitality services top-notch.
From planning to the best water-based activities like white water rafting, rappelling, kayaking and coracle riding to fun-filled wilderness safari trips, we offer it all for our tourists.
Panther Stay Resort Dandeli and Dandeli hotels are at their best when it comes to the food and dishes, the mouth-watering cursive of north and south India are offered at a very affordable menu. Our cuisines are both an extra attraction and satisfaction.
Of the many tourist destinations, Dandeli assumes significance for being synonymous with Britishers who ruled India for several centuries use to come and stay in Bangalore. It is specially built for having a feeling of pristine nature and we do our best to make you feel at home here.
Come visit the cool and calm natural wonders of the Western Ghats in Dandeli with us.
About Dandeli
Peacefully situated in the district of Uttara Kannada in Karnataka, India, Dandeli is a town situated on the banks of the Kali River.
Lying in the Western Ghats, this natural abode is covered with lush green tropical forests with flourishing flora and fauna. The dense forests of Dandeli are famous for the Black Panther, and hence it inspired us to name our Dandeli resort as Panther Stay.
For adventurers, this town is heaven offering water rafting, trekking, night camping, nature walks and angling opportunities. The Dandelappa Temple, the Sykes Point and the Kaval Caves remain some of the most popular Dandeli tourist destinations.
Panther Stay Dandeli Resort welcomes you all to be our guest and let us take you on a journey to the wilderness of this naturally blessed destination.
Activities
Adventure Activities